CAN YO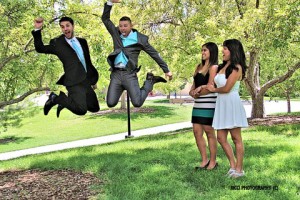 U LEGALLY MARRY US?
In the State of New Mexico an Ordained Clergy Member, Minister, Priest, Rabbi, Reverend Etc. who are authorized by their church can legally marry you.  I was ordained in 2005 and have been happily performing wedding ceremonies ever since!
CAN WE WRITE OUR OWN VOWS?
Absolutely!  I encourage couples to write their own vows and for that matter to personalize the ceremony in any fashion that makes the ceremony more meaningful to them.
DO YOU OFFER UNITY CANDLES, SAND OR ROSE CEREMONY OPTIONS?
I offer all 3 and if you can think of anything else that you would like to incorporate I'm all for it!  However, you are responsible for the supplies (candles, sand, rose etc).
HOW DO WE GET A MARRIAGE LICENSE?
For New Mexico, please check out this link  http://www.bernco.gov/marriage-license-info/   However, let me also say…  and I can't stress enough… regardless of what the county clerks website or voice recording states, if you are a US citizen, you HAVE to bring your Social Security Card or a W-2 or a 1099 or if you already have a "login" for the SS website you can sign in via your cell phone.   Along with a government issued Photo ID (drivers license/Passport).   A birth certificate does NOT replace the Social Security Card!!!!        If you have been married before and your X has passed away you also need to bring a copy of their Death Certificate.  
WE ARE MIXED FAITHS, ARE YOU OK WITH THAT?
Absolutely!  I am happy to incorporate whatever family/religious traditions you would like to include or to keep the ceremony as non-denominational as possible.  The choice is yours.
DO YOU PERFORM SAME SEX MARRIAGES?
Absolutely!!!  I am more than happy to join anyone that wants to celebrate their love by getting married!  And I am thankful that it is legal in New Mexico as of Dec. 19,  2013!
WE HAVE CHILDREN WE WOULD LIKE TO INCORPORATE INTO THE CEREMONY, WHAT DO YOU SUGGEST?
There are lots of ways to include children; the most popular is to include them in the Unity or Sand Ceremony.  But you could also present them with a small gift or share vows with them.  This is certainly something we could discuss and I'd be happy to share what material I have with you in regards to this.
HOW FAR IN ADVANCE DO YOU BOOK AND WHEN DO YOU SUGGEST WE BOOK YOU?
I schedule weddings as far in advance as you're willing to plan.  And I suggest you book me the minute you know you want me as your Officiant.  No pressure intended, but I can only do 1 wedding at a time and once your time slot is gone, it's gone.  Consider taking advantage of the next questions suggestion.  🙂
CAN I BOOK YOU WITHOUT PAYMENT?
I am happy to "hold" your date and time for 2 weeks at which point I would be looking to have my deposit paid.  I might also add that I am very flexible with deadlines provided you let me know you need more time.    And I encourage you to take advantage of this offer because I do work on a 1st come 1st book basis.
DO YOU REQUIRE A DEPOSIT and WHEN IS THE BALANCE DUE?
I do ask for a deposit of $75 (more if a holiday or out of town)   Once I receive your deposit I email you the ceremonies I offer so that you and your fiancee can choose the ceremony I perform.   The balance should be made within 2 weeks of your wedding date.  Once payments have been made they are NON-REFUNDABLE.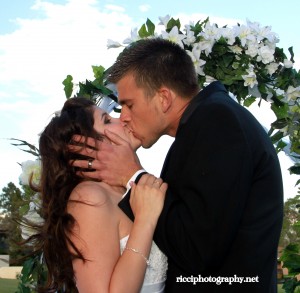 CAN YOU RECOMMEND OTHER WEDDING PROFESSIONALS?
Absolutely!  Please just let me know what you are looking for and I would be happy to email you the contact information I have for that vendor or you can check out "Amazing Wedding Vendors" tab.
DO I HAVE A CONTRACT OR SOME FORM OF FORMAL CONFIRMATION?
I do not use a contract, but I do offer a letter of CONFIRMATION.  The Confirmation letter confirms your date, time, location & my fees.  If you feel the need for more than that please feel free to discuss this with me personally.
IN THE CASE OF AN EMERGENCY, DO YOU HAVE SOMEONE TO BACK YOU UP IF YOU CAN'T MAKE A WEDDING YOU HAVE SCHEDULED?
Absolutely!  I have a list of 4-5  officiants that I would call to replace me should I not be able to attend your wedding.  I might add that only once in 6 years have I needed to call in a replacement and that was because my father passed away.
MY COMPANION IS INCARCERATED, CAN YOU MARRY US?
Unfortunately, New Mexico does not issue Marriage Licenses unless both parties are present.
WHAT ARE YOUR FEES FOR 2018?
Monday – Thursday $75-$125
Friday – Sunday $125-$175
*If your wedding is in Bernalillo, Santa Fe, Rio Rancho, Los Lunas, East Mountains, Sandia Crest or further, extra fees apply.
DO YOU CHARGE A FEE FOR CHANGES/CANCELLATIONS?
I understand life sometimes gets in the way and changes must be made and I make every effort to work with your schedule.  With that said, once the deposit is received it is non-refundable.  If full payment has been made provided cancellation is received 1 month in advance, you will get a refund less the deposit.  If within 1 month all monies are non refundable.  If it is a postponement, I charge a re-booking fee equal to the deposit, all other monies will be applied to the new date.   If however, postponement happens on a holiday weekend all monies are non-refundable.
Just a few simple suggestions to make sure your day go smoothly….
*There's nothing worse than hiring the BEST photographer only to have your pictures.. well, let's just say, not what you were hoping, when you discover that your new husband is wearing your lipstick in all the pictures.  Such as this picture.. https://www.facebook.com/KissingPower/      So, do yourself and your new husband a favor and wear, even if it's just for 1 day, lipstick that stays on your lips, not his!
*Have you heard of Murphy's Law?  In the 13 years I've been performing weddings, if the day can turn bad, weather wise, it always happens when you run late, so had the wedding started on time in these cases they would have made it without RAIN or WIND.
*Please add one more thing to the Grooms Tux/Suit etc… a HANKIE… it can be for his tears or yours or it could be for perspiration.  I just attended a wedding where the entire wedding party was in the direct HOT sunlight, and the grooms face literally dripped with sweat, I'm sure he felt uncomfortable standing across from his lovely bride this way, not to mention the Photographer captured it as well.  Easy fix… bring a HANKIE.
*One more thing, I know how expensive weddings can be and every little thing adds up but PLEASE don't cut corners on your dress, particularly,  the length of your dress!  Nothing looks worse than a bride walking down the aisle tripping on her dress because she didn't have it hemmed up!  This too is an easy fix and relatively inexpensive.